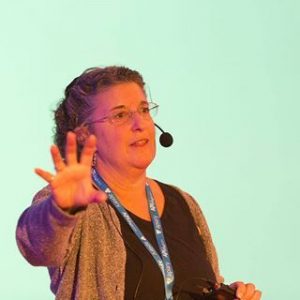 This week we tackle a topic bigger than a single career step. We talk about happiness as an intentional practice and Lorinda Brandon, Director of Developer Marketing at CapitalOne DevExchange, joins us to do so. She has over 30 years of time in the technology industry and has a few lessons to share. We talk about the importance of finding happiness at work, even at times of frustration. Including:
If you're going to have a tough conversation, always bring a snack
Can't necessarily separate your careers from our lives
Misery at work comes home with you – pay attention to how they're connected
You have a choice everyday to find a thing that makes you happy
Something easy for us to do could be impossibly difficult – and make them incredibly happy
Never underestimate the power of human connections
Assume people have positive intent
Alternatively, assume people are telling the truth and hold them responsible for it
How you train your mind to be positive and see happiness available
Everything is solvable
Leaning on quotes of inspiration
Events shape you. Don't let something negative twist you though.
John drops a little science around the PERMA model from Martin Seligman's work on Happiness
And we close with thinking of how to be a mindful, happy leader
Lorinda can be found on Twitter or at her website lorindabrandon.com. Thanks for listening!
Podcast: Play in new window | Download
Subscribe: RSS