Goats, Unicorns and Whisperers walk into a podcast. The results were phenomenal.
Michael Ducy, better known as The Goat Whisperer, joins us to discuss career growth with a DevOps-y twist. He started his career as a sysadmin, joined some incredible people during the Cloud craze, and came out a community leader within the DevOps space. He gets paid as an Global Partner Evangelist at Chef.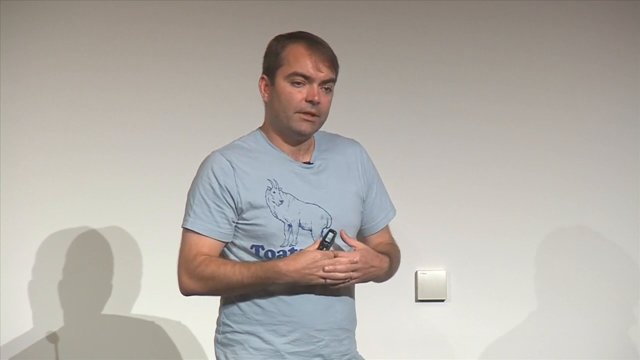 We discuss:
Evangelist for the business development team
A definition of DevOps
How the term has "kind of hit its pique" of hype cycle
Being influenced by John Willis and John Vincent
Gene Kim's Phoenix Project – a novel about DevOps
Increasing the flow through a system.
Goatsplaining
Goat Whispering
The organizational silos that create drag
How silos and DevOps naturally clash
The rise of the goat meme
How organizational silos are not all bad
Behaviors of a goat (naturally curious, can be used for multiple things)
Going "full goat"
Asking the question of "did you think you'd get here?"
Asking about how Michael gets paid for this
The inflection point of his career
Remembering there will be haters
Balancing lots of travel with wife and kids
The importance of organizational culture
Working from home
Becoming the voice of your brand to the customer
How Evangelism rocks as Marketing
Meetups as a classroom for credibility
You can follow up on Michael's latest project, The Goat Farm Podcast:
And here are some further references just to confuse Google page ranking. Thanks for listening!
Podcast: Play in new window | Download
Subscribe: RSS