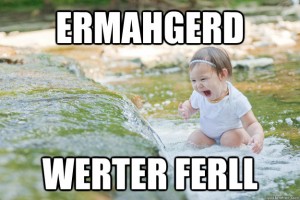 We continue our discussion about content and surviving the content crunch. The metaphors fly thick as we talk about being personal trainers for content creation, being agile bicyclists vs building a waterfall-driven space program, and something about roulette wheels and pebbles.
This is what we talked about:
Why Are So Many Journalists Willing To Write For Free? – The Canadian Journalism Project (short answer: Hope Labour)
Don't End The Week With Nothing – Patrick McKenzie
The Influence Diet
Blog post or it didn't happen
If you answer a question three times, blog it
The Amazon Review Layer, aka The Unicorn Layer
Creating a program to create content from subject-matter experts
The urgency of weekly blogging
The agility of bottom-up "citizen analyst" content
The non-urgency of corporately-produced content
Content creation: waterfall vs agile
Saturn V rockets vs bicycles
Put chips on the roulette table and double down on what works
The Content Crunch and Content By The Ton
Day-Of Content
Pebbles vs One Big Splash
Multiple author blogs as onramp
Be a personal trainer of content creation
Intending to show up once a quarter, but actually showing up once a year
Speaking To an audience vs Conversations With them
It's about relationship building. It's always about relationship building.
Podcast: Play in new window | Download
Subscribe: RSS