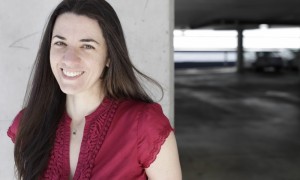 This week we talk with Whitney Carnes about how IT departments can connect with their users and about running a managed service provider that works with small business. Whitney is the president of Serenity Computer Consulting, an MSP in Dallas and Atlanta. Recorded live at SpiceWorld in Austin.
Thinking about your users – overcoming us vs them mentality
"IT really needs to remember that their whole reason for being there is to make sure that the users can do their jobs."
Does the IT architecture group remember this? John later wrote about tri-modal IT in his TechReckoning newsletter
What can IT do to improve their image
Communication: Chuck Hollis on why IT needs a marketing function  This ties in with education: for example, eliminating jargon and explaining what's going on underneath
The black arts of IT troubleshooting
The 2014 MSP market: ranges from strategic advisor to help desk provider.
"The neat thing about IT is that you can go in so many directions."
IT can't solve everything, but it can fix your email signature – IT therapy
IT requires a lot more than just technical skills. IT training covers the technical skills, but doesn't cover how to run an IT function or help people.
Bad IT is a corporate hygiene issue – doing it doesn't count as a plus, but if you don't do it (corporate body odor), it can turn people away. Investment as a productivity tool
Free and cheap tools – often the "enterprise" tool is useless and expensive
Speaking both the language of technology and of people
Know what you don't know – know when to bring in a specialist
Sales teams often mistarget the smaller business market with enterprise solutions
Thanks again to ServerMonkey.com for letting us use their space for this session!
Podcast: Play in new window | Download
Subscribe: RSS