We talk to Cody Bunch back at VMworld 2015 about mentorship and how he finds the time to help others. Cody's day job is as Principle Architect at Rackspace as part of the OpenStack Product group, but we dig into a passionate project of his that means a lot to all of us Whisperers.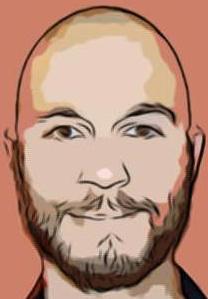 How do you find a mentor? How do you become a mentor? How do you know you should be one or the other or both?
We discuss:
Mentorship is a mechanism to give back
The vBrownbag project as a one-to-many medium, with mentorship is one-to-one
Getting beyond stagnation in a career
Searching for accountability from peers
Finding time to mentor others
Finding time to be mentored
Pushing toward self-awareness
Mentorship is not going to come to you, and it most often is outside of your current company
Feeling the gap in the community and pursuing it
How do you start something like vBrownbag?
How did you let go of something like vBrownbag when you can't do it anymore?
Reference to Scott Lowe's talk with us on TheCube
Inspiration from community peers, like Luigi Danakos (who inspired me as well)
Fighting the urge to feel like an imposter when someone asks you to be a mentor
If you're looking for mentorship opportunities, reach out to Cody Bunch. You can also volunteer to help the vBrownBag community (click to tweet them!) and keep an eye on Scott Lowe's programs. Keep making us all better by volunteering your time!
Podcast: Play in new window | Download
Subscribe: RSS