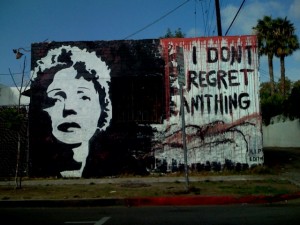 Our intrepid Geek Whisperers are back in action this week sharing stories of "Things I'll Never Do Again." What projects have been so unexpectedly challenging that our social media practitioners have sworn them off, like that one time as a 10-year-old I ate so much caramel corn that I couldn't eat it for years? Tune in this week to find out!
Note: this podcast was recorded in April, before this year's EMC World and Cisco Live events. Informal postmortem debriefs indicate that both Matt & Amy successfully navigated the dangerous shoals of over-scheduling and over-programming their respective events.
What will you never do again?
At the end of the podcast, we ask what kinds of things you would never do again. Share them with the hashtag #iwillnever and join us for a round of head-shaking and temple-rubbing as we talk about past failures and future plans.
IT people do not bite, although sometimes they get cranky. Keep Whispering!
Podcast: Play in new window | Download
Subscribe: RSS