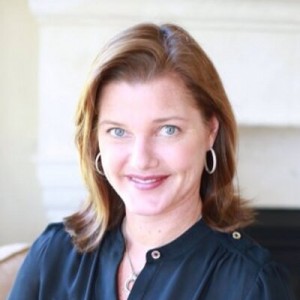 This week the Geek Whisperers talk with a sales pro who gets it. Jill Rowley was a sales star at marketing software provider Eloqua – which was then bought by Oracle. Now she trains salespeople in how to have real relationships with their customers — in other words, social selling.
Here are some choice Rowleyisms from the podcast:
I don't think I'll find my next job; my next job will find me.
We don't call it social media marketing – it's social media engagement.
Measure What Matters
How Do You Show Up – What's Your Digital Reputation
Optimize your LinkedIn profile for your customer, not for a recruiter
Emulate your buyer, but not in an authentic way.
People buy from people they know, they like, they trust
The buyer needs to see himself herself in you
If you suck offline you will suck mor e online.
We don't have a choice.
If you want to be relevant  to your buyer, you have to be where your buyer is, engaging in the channels your buyer is in.
If only 3% of cold-calls work, then why are people just doing more of it?
The modern buyer is digitally-driven, socially-connected, mobile with multiple devices, and empowered
When sales teams are given these tools, they too think it's more fun than cold calling
A fool with a tool is still a fool
ABC – Always Be Connecting
Your network is your net worth
Socially surround the buyer, the buying committee, and their sphere of influence
LittleBird
How can we help the customer, and how can we serve the customer, not how can we sell to the customer
My job was never to sell; it was to get the buyer ready
Content is the currency of the modern sales professional
Get down with OPC – Other People's Content – to share
I'm using the social selling buzz to have a bigger conversation around transformation of a whole industry
The art of a LinkedIn invite
There are 18 million students and only 100 colleges and universities that offer a curriculum about how to be a professional salesperson
I see a world where the territory models are blown up and deconstructed
People buy from people they know, they like, they trust
Why are we assigning accounts based on zip codes and the alphabet, not the strength of relationships?
Compensation models based on who touches, services the customer and creates customer advocacy
Today people are paid the same commission check whether the customer is a Positive Patty or a Negative Nancy
Just Google her.
Mind = Blown
Podcast: Play in new window | Download
Subscribe: RSS