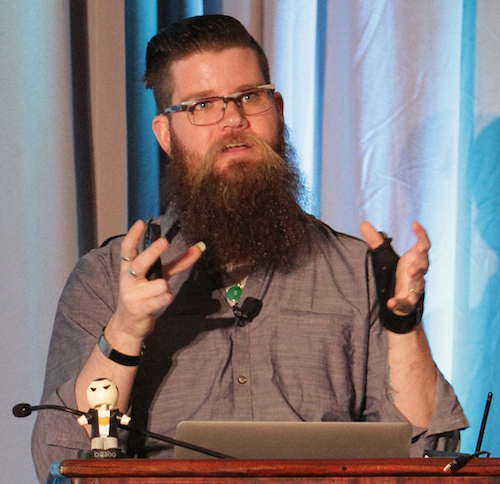 Tyler Hannan, Director of Technical Marketing at Basho, digests what in the world a Technical Marketing Engineer (TME) does. His journey goes from database administration to technical orator and he has a great view of the many parts of the Enterprise IT world.
I  (Matt) have the pleasure of working with Tyler and put our heads together to walk through the marketing side of technology storytelling.
In this episode, we cover:
Engineers who like to speak for a living
Marketers who have a passion for technology
Org charts, org charts, org charts
The difference between Technical Marketing and Product Marketing
Delivering the new normal of content: more technical, more interesting
Developer Advocates, Technical Evangelists and Solution Architects
The internal enablement work and external communications
Are you a Marketer who is technical or an Engineer who likes marketing? Is there only one path?
Staying happy marketing and happy staying technical
The organizational recognition of valuing both skills
How TME roles let Conway's Law play nicely inside the company
Is this planned or accidental career paths?
Consumption of content as metric vs gut-based marketing?
What skills makes for a good TME?
What's the career path for a Technical Marketer? Where do organizations go from here?
A little non sequitur, this is my favorite talk by Tyler:
What's important to glean from this conversation is a recognition that staying technical is not only a valid option for those interested in marketing, but it's a necessary step for Enterprise IT companies from small startup to massive enterprise.
Keep an eye out for the TME roles and share your story with us @Geek_Whisperers.
Podcast: Play in new window | Download
Subscribe: RSS