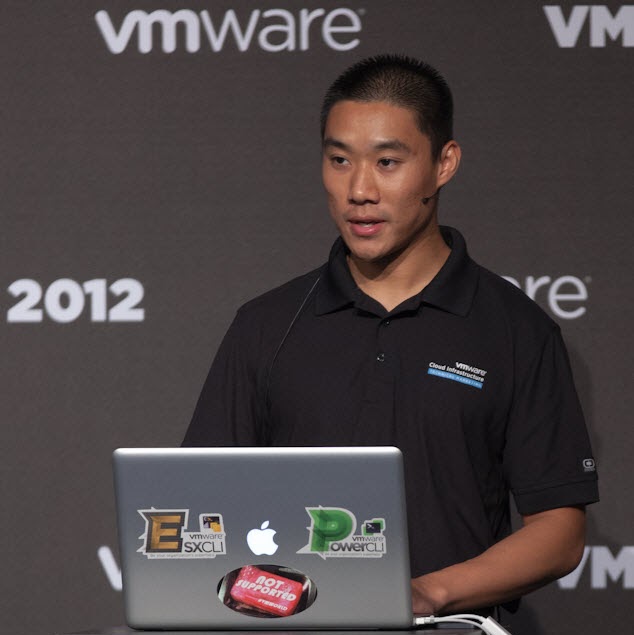 We're pleased to bring you a conversation with William Lam, Staff Engineer II working within the VMware R&D organization and creator of the ever-popular VirtuallyGhetto.com. The Whisperers spoke with William back at VMworld, and due to a number of lost files and a miraculous backup copy, we now deliver it to you.
We discuss:
Joining R&D from the customer side of the story
The transition from TME to R&D Engineering
Filtering content and serving it up to the customer
Feeling closer to the customer by playing with the software
His role is diverse: "today could be VSAN, tomorrow could be NSX"
Starting early in blogging
Doubting the value of his blog (he didn't believe people would read his blog)
The naming of Virtually Ghetto and its humble beginnings
Advocating for the customer within the company
Not worrying about politics or swim lanes, but doing the best work for the customer
Having engineers who wrote the code troubleshoot using your blog
Answering the questions: what are the use cases, how is it getting used, how do you fix it?
Providing feedback from customer back into engineering as well
Working for the enterprise versus playing in the startup lands
How'd you get here? Honestly no clue
Safe is a relative idea that doesn't always make good or bad
We all have non-linear paths to the roles we get to
Do the work and share it publicly
Career planning is not his favorite thing – keep up with the passion
One takeaway: persevere. It will show
Gut versus metrics? He's a gut guy
Fulfill the commitment and keep going forward
Don't run away from the fear – there's good from it
You can follow William on Twitter @lamw and on his incredible blog, Virtually Ghetto. Thanks for this episode and thanks for the backup copy Mark!
Podcast: Play in new window | Download
Subscribe: RSS