In a particularly special episode, John and Amy record a surprise episode of the Geek Whisperers from my wedding reception! The guests are an amazing collection of people met through the community. In particular we cover:
Task of being an online community manager 
How that transitions to offline naturally
Origin of Luigi's nickname, "Nerdblurt"
The random chain of events that turn into opportunity
Podcast as a means toward friendship
Joining a community to find your people
John and Amy on the Virtually Speaking podcast
Special thanks to: 
Luigi Danakos and his wife Maura,
Jonas Rosland and his wife Lise,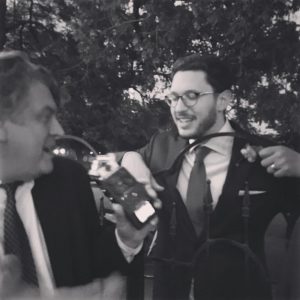 John's better half, Kathleen Nelson Troyer,
And my wife, Adele.
Podcast: Play in new window | Download
Subscribe: RSS