When people are paid quite well in the Enterprise Tech industry, why do so many people have "other" jobs? Is it a job for a paycheck or a passion project? We talk to Mike Colson about his past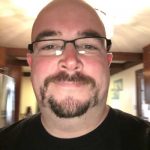 experiences and how it brought him to a place where multiple jobs was part of the life for many years in his career. We dive into his past filled with dirty jobs then shift to how others can decide what's worth doing in their free time.
This conversation stems from this tweet:
How many jobs have you had, since let's say 18? @Geek_Whisperers
* Episode Download Link (35 MB): https://t.co/yqxTkVGj9J

— LaurenMalhoit (@malhoit) January 10, 2017
The takeaways:
Don't always do the work for free (beware the "helping out" situation with businesses)
Create healthy separation between roles for easiest avoiding of conflicts
Draw the line when your work is taking away from your day job (honor your commitments)
You can find Mike on Twitter or on his website Virtually Mike.
Podcast: Play in new window | Download
Subscribe: RSS