What's Latin for without a bucket? The three Geek Whisperers catch up with you, fair listener, on conversations with those who fall into Evangelist type positions but don't see how it fits. Our TL;DR is this: You need a bucket.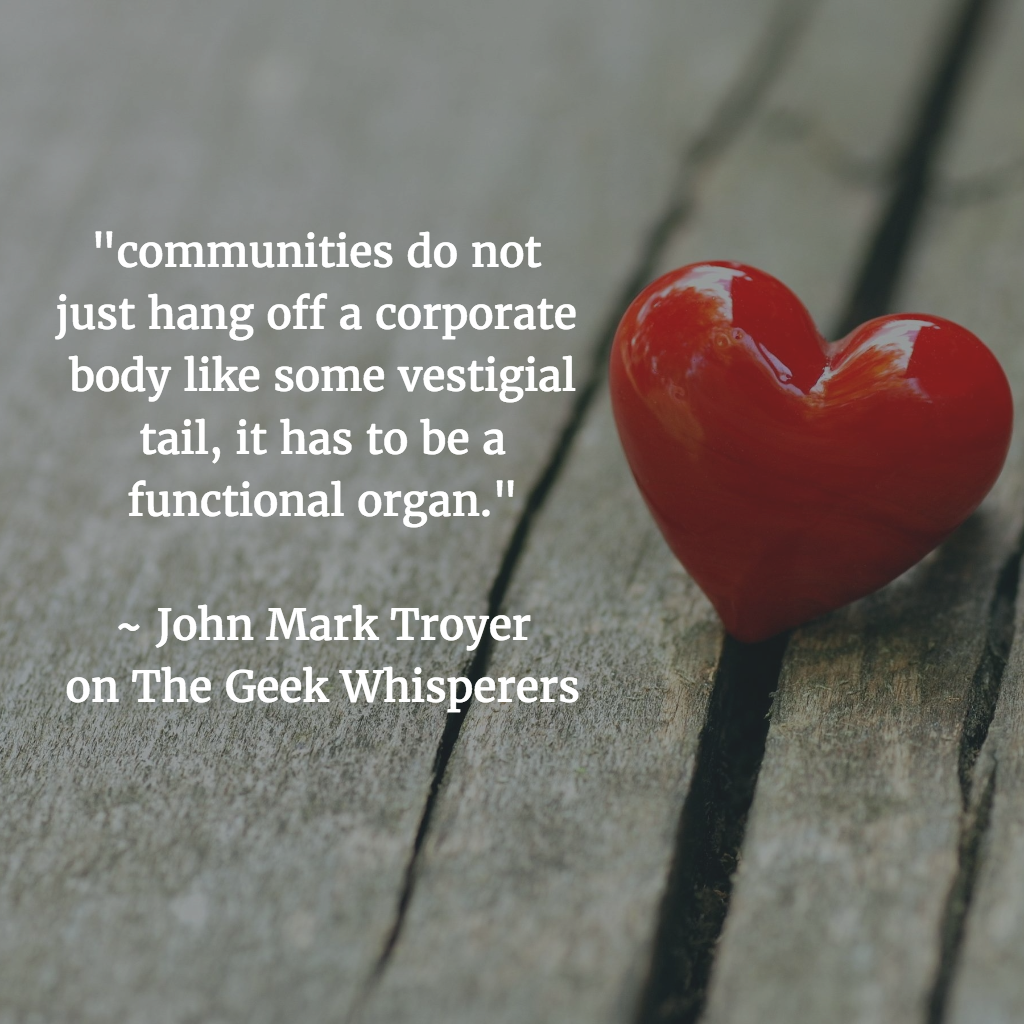 We hit on how:
Evangelist is still a bad title in the long run (again)
Walk through the standard buckets at a vendor
One model is: Sales, Marketing, Engineering
Another is
Doing some org chart philosophizing
How the Marketing funnel is a perfect gut check for where your job fits into it
How a profession and a skill set is not the same thing
What are some of the roles you can land in for an Engineering organization?
and I talk about Product Owner type work and why that's fascinating me of late
We hope you enjoy it!
Podcast: Play in new window | Download
Subscribe: RSS