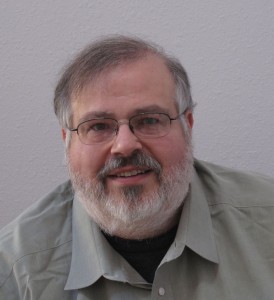 Howard Marks wears many hats. He's primarily an analyst these days, with a full lab where he can actually test storage equipment. He's also a journalist who has written for Network Computing for years. And finally, he's a blogger and podcaster. He can wear any hat that helps him get the job done. This week the Geek Whisperers talk to Howard live from EMC World in Las Vegas.
Wearing many hats makes it challenging to navigate corporate events: journalist, analyst, and blogger programs all expect their participants to be non-overlapping.
The modern buyers journey – 50-70% of the buyer's decision making process happens before ever contacting a vendor.
How does this change marketing and the roles of influencers?
Howard doesn't cover news anymore. He's a columnist, not a reporter.
Are the modern influencers left hungry by current PR and AR programs?
Purchase considerations: price, technology, company stage and stability, support, roadmap
Customers are deeper in their knowledge but not broad.
Howard once tested 117 different modems for an issue of PC Magazine
Today, it's hard to get broad information on every product that addresses a certain need.
Vendors resist apples-apples comparisons and even product categories.
Wikibon's Server SAN market definition
Gartner and the like are only really available to bigger companies
Howard clarifies that the CIO Golf Game Sale is about the relationship and follow-on sale, not the initial sale
The New Kingmakers by Stephen O'Grady
The PC was the original Shadow/Dark/Guerilla IT
How not to approach an independent analyst: Don't call, and don't call to see if your email was received.
This is not a shift in how the world works, just that there are different mouths that are being heard.
Your role should be a tag, not a category. It's not the dynamics that have changed, but it doesn't fit into a database.
Even if we work out what the CRM for Influencers database looks like, somebody in the organization still needs to own the relationship and foster it. Those Christmas Cards don't send themselves.
"Carrie from Veeam" now at Infinio was featured in Geek Whisperers Episode 28: The PR Pros Strike Back
Stephen Foskett and Tech Field Day were featured in Geek Whisperers Episode 36: Overcoming Crappy Content with Real People
It all comes down to telling a clear story.
Howard is at @DeepStorageNet and http://www.DeepStorage.net
Howard Marks reviews 9600 baud "high-speed modems" in the April 26, 1988 edition of PC Magazine.

Podcast: Play in new window | Download
Subscribe: RSS